At The Dixie we return to school for the start of our DEMOCRACY WEEK. It will include the election of next Year's Head and Vice Boy and Girl, but also a myriad of General Election events:
Friday 17 April: Speeches by party leaders in assembly
Tuesday 21 April: Debate between party representatives in assembly
Wednesday 22 April: Hustings in hall (break time) The intention is that each of the 19 Forms will be a 'constituency' – so for any single party to achieve an overall majority, ten seats would be required. In the absence of this, a coalition agreement will need to be reached.
Thursday 23 April: Election Day (Assembly time and Period 1)
Friday 24 April: Results
The result of the first opinion poll is shown visually below. It will be fascinating to see how this changes as campaigning gets underway…….updates will be posted regularly. 
Opinion poll 1 is based on a random survey of 25 students aged between 10 and 18.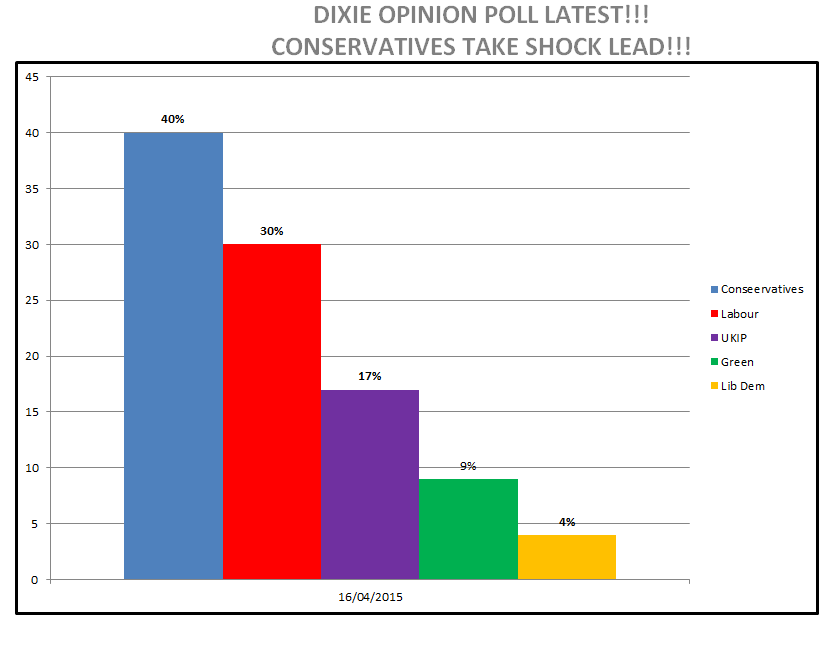 Following this morning's excellent election debate, the latest numbers are in!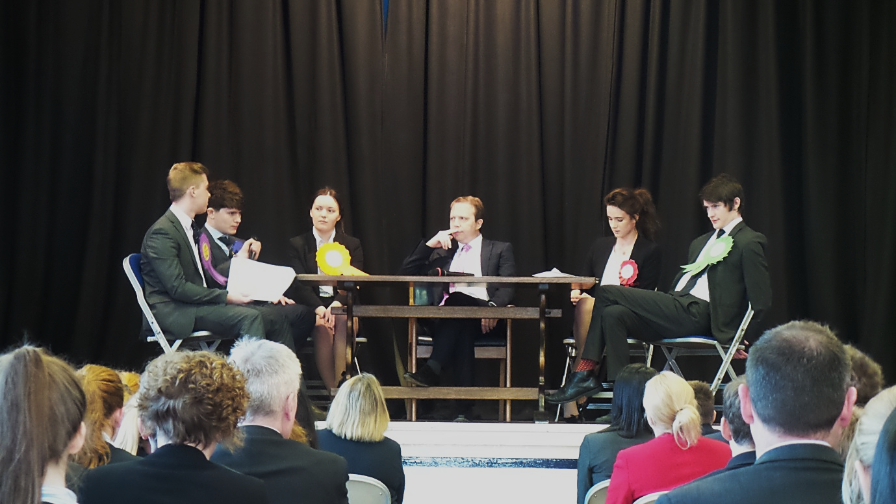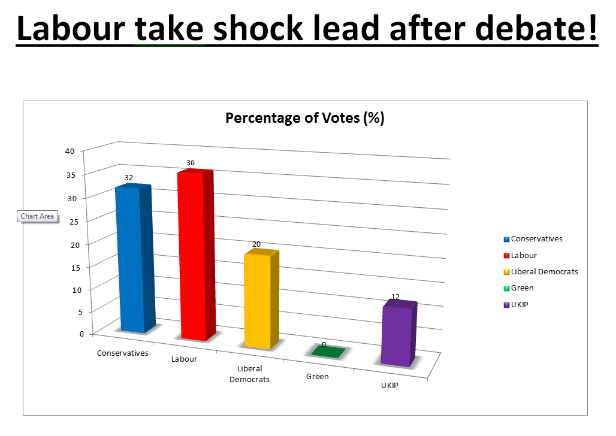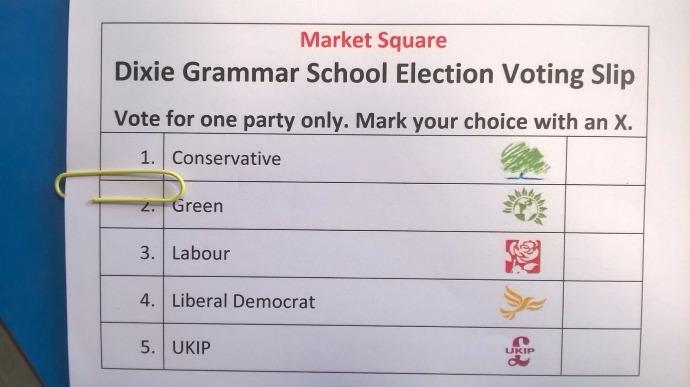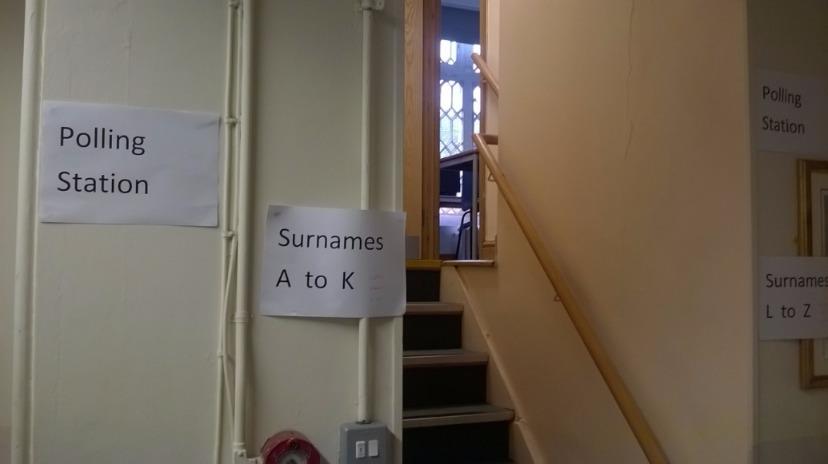 All staff and students have voted and the count has started!