"…at both GCSE and A level, results are significantly higher than data predicts for pupils of similar ability" 

ISI Inspection February 2022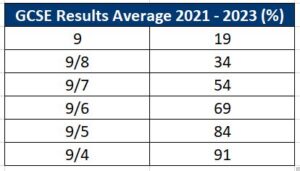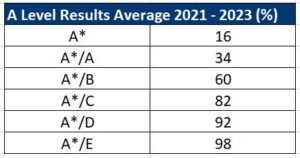 All pupils sit a test in Year 7 and the score in this test is turned into a series of GCSE predictions against which our results can be measured. The tests are organised by the CEM centre at the Univeristy of Durham –  and the value we add is compared to all schools nationally. Across the board we average +0.7 – pupils achieved over two-thirds of a grade higher on average in every single GCSE exam taken once student ability is taken into account and compared to other schools.
Further Information
We are proud of our external examination results, and particularly in our record of securing places for individuals at their first choice university. Typically over 70% of our pupils achieve places at their first choice institution. Our small group sizes, expert tuition and individual support ensure that every individual redefines and achieves their own potential.
The highest grades do not necessarily represent the greatest achievements and the benefits of the unique education at the Dixie Grammar School are not always measurable by an exam or easily represented by statistics. Academic excellence is at the heart of the Dixie Grammar School, but we are not driven entirely by academic results. Manners, employability and leadership skills, initiative, confidence without arrogance, loyalty, persistence, resilience, honesty and self-assurance are given equal value; we understand that happy students learn most effectively.