On Friday 15 January, fourteen Dixie Grammar Junior School Year 5 pupils were invited to take part in activities with two of the Education Officers at Twycross Zoo. These activities took place in the new Asian Rainforest Environment which will soon be home of the zoo's gibbon population.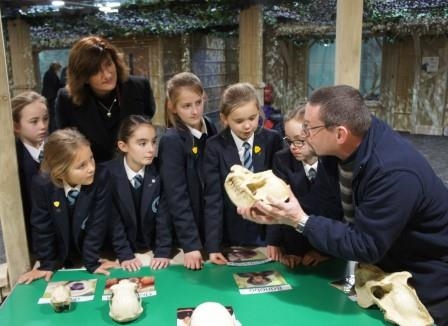 During the visit the Rt Hon Nicky Morgan, Secretary for Education, was visiting the zoo and was pleased to join the children in some of the sessions. The children were delighted to have the opportunity to meet the Rt Honourable Nicky Morgan and to work with the Education Officers.
The children thoroughly enjoyed taking part in the activities and were impressed with the new development at the zoo, understanding how the gibbons will have a more positive experience in their new environment.