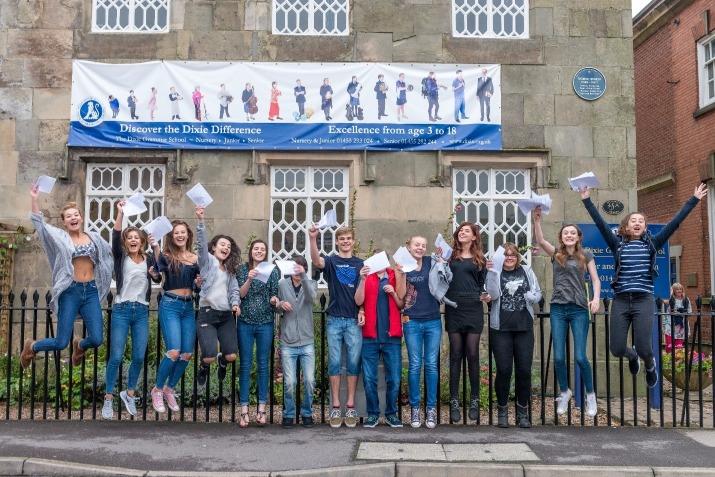 Dixie Grammar School GCSE Results 2016
With well over a quarter of all GCSE grades at A*, the GCSE students at the Dixie Grammar School have been richly rewarded for their hard work and consistent application and they have laid the firmest of foundations for the next two years of study; the staff here are very proud of their achievements.
Among those scoring a clean sweep of A* and A grades were George Bacon and Hannah Mihsein each with 9 A* and 1 A grade, Lauren Nicholls with 8 A* and one A grade and Charlie Bowman with 2 A* and 7 A grades,
Deserving of a special mention is Amy Hemsworth who has added to her A level English Language grade A last week with a perfect 10 A* grades out of 10 at GCSE.
GCSE Results
A*
A*-A
A*-B
A*-C
2015
23%
47%
71%
88%
2016
27%
59%
84%
96%
The highest grades do not necessarily represent the greatest achievements and the benefits of the unique education at the Dixie Grammar School are not always measurable by an exam or easily represented by statistics. The numbers hide some remarkable stories of personal achievement. We are delighted that a record number of our students are returning to the small class sizes, leadership opportunities and expert tuition in our Sixth Form and that they will be joined by so many starting at the Dixie in the Lower Sixth, from other schools.
Richard Lynn
Headmaster